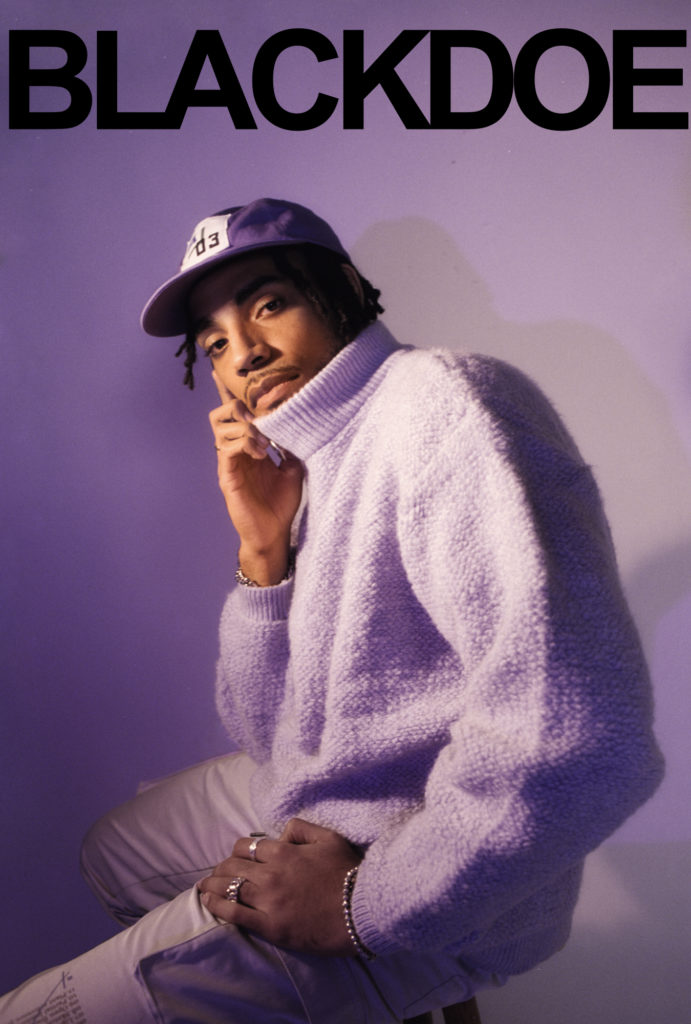 BlackDoe, real name Alexis Berthe, is a Parisian electronic music producer. He began creating for dance competitions in the early 2010s and then turned to DJing and beatmaking. Since 2014, BlackDoe is supported by labels such as Kitsuné Musique or Nowadays Records for the release of its own singles, and performs on major stages of Paris (Wanderlust, Showcase, ..).
In parallel, BlackDoe began to place his productions and found himself invited to a RedBull Studios project, during which he composed a track for the Taiwanese group MJ116. This was followed by successful collaborations with influential artists of the French urban scene: Dadju, Tayc, Lefa, Yseult… Among his compositions, we can find rap, R & B or pop, through future beat and afro. He develops a characteristic style: heady melodies coupled with quirky rhythms, inspired by the Afro-Caribbean and hip-hop scene.
After a trip to South Korea, BlackDoe decided to embark on a more personal and avant-garde project. The French composer thus begins the year 2021 with the release of his first EP Pastel, on which he invites exclusively Korean artists in order to highlight the synergies born of the meeting between their culture and his own. This bold and colorful combination allows him to take a new step in his career and conquer a new audience.