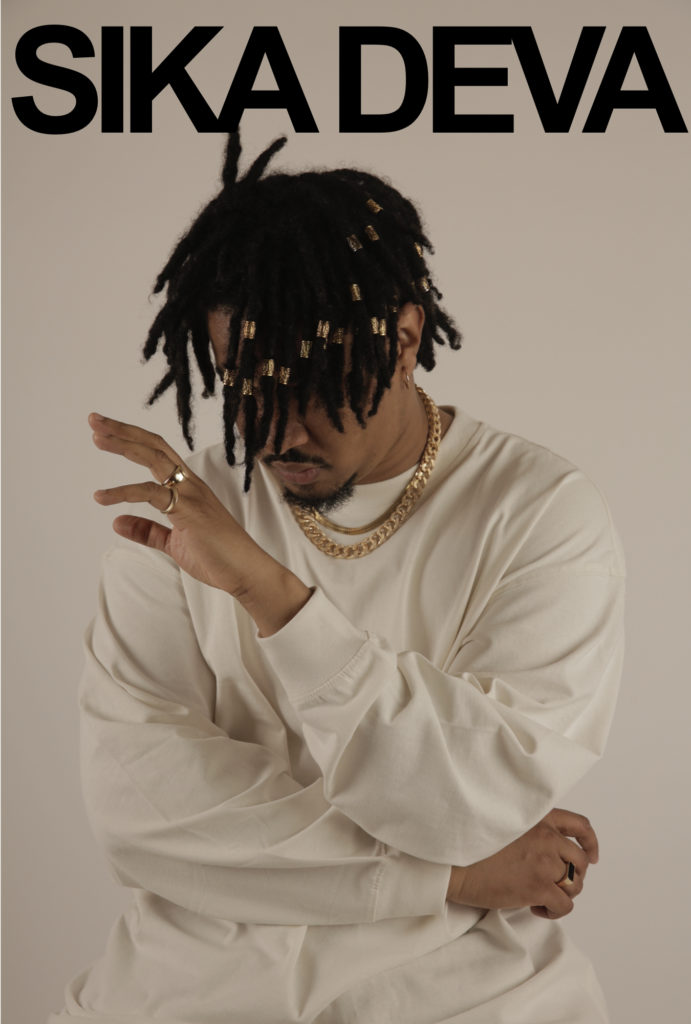 Sika Deva grew up all over the world. Naturally, his African, Brazilian and European influences are felt in his texts and in the choice of his beats. It offers a universe that is both current and experimental, enriched by its hybrid style and innovative prods. His first EP Multifunctionnal, released in March 2018, already showed the extent of his talent and versatility. His ultra worked flow leads him to make eclectic titles.
In February 2019, he offered the public Boss in the Making, a banger released by Kitsuné Music. In parallel with the concerts he gives (Badaboum, Pop-up of the Label, …) he is spotted by the device Stri-It (Studio des Variétés x YouTube Music) and thus becomes one of the 10 artists accompanied.
During the month of June 2020, he tackles racism through the sound Peace and releases the song Gang Gang,an exorcising banger that (carefully) mixes trap with voodoo rhythms. A month later, he surprises everyone by signing the original music of the ad of the new collection of YOKO,clothing brand co-founded by the YouTuber Squeezie. Very powerful, the video passes the milestone of one million views in just a few days. For the fall of 2020, Sika Deva joins forces with Gracy Hopkins on the single "1-2 STEP" for a real demonstration of ego-trip.