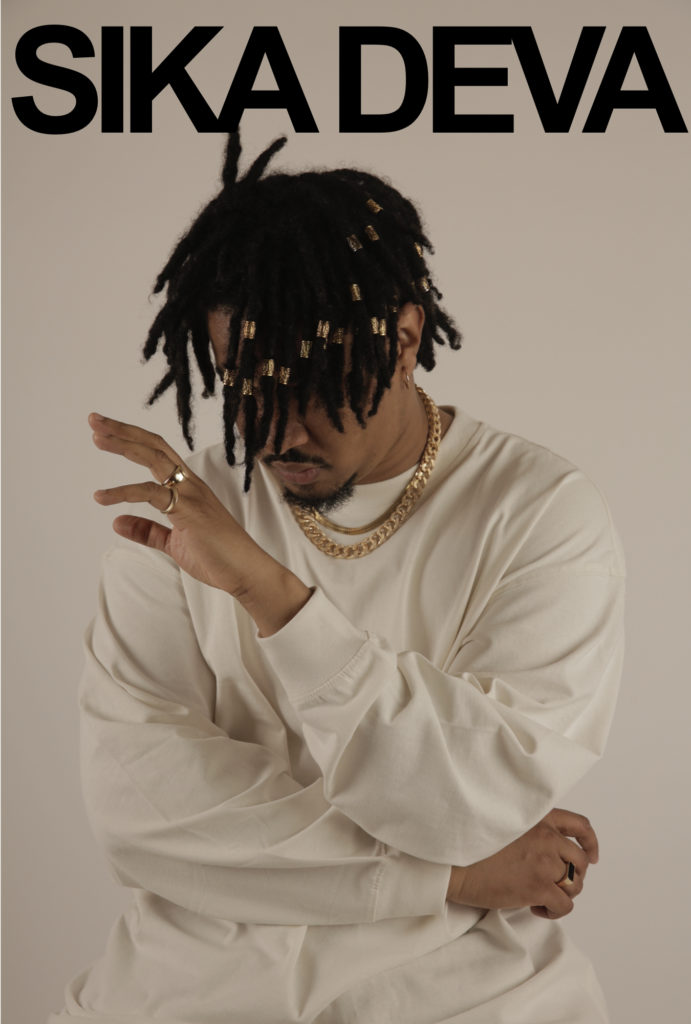 Imagine a multicultural art, where swirl many musicals inspiration skilfully sewn at the bend of a pen full of emotions and sharing. That would define Sika Deva's philosophy very well.
This English-speaking rapper grew up over the world, from Africa to Europe via Brasilia. In each country, he has taken a bit of what he found around him to build his own artistic landscape. The whole thing embellished by artists that he discovers growing up: Kendrick Lamar, d'Angelo ou 50 Cent.
2016 he saw the launch and presents an overview of this cocktail. Intransigent on his production's choices, rigorous on his writing, he has made a hybrid style, that we discover on his first EP Multifunctional, released in 2018. Thus meet a sens of catchy melody and a powerful and personal pen. Later, we discover a Sika Deva who evolved and so decided to position himself to a hybrid's artist with multiple flows and heady melody thanks to his mixtape Loading (July 2021).
In addition of his specificity to rap in English, when he performed on stage, he left nobody indifferent thanks to his exciting and unforgettable interpretation. He played in many Parisian concerts halls such as the Badaboum, the Bellevilloise and most recently the FGO Barbara for the Printemps de Bourges' auditions in January 2022.